Our priority is to Glorify God! We want to Reach People with the love of Jesus Christ, and Build up the Body, which is His church. We love being family, we love God, we love enjoying amazing Sundays in the presence of the Holy Spirit and engaging community with the good news that Jesus saves and the practical help to live life well. Let's get together! God is our Father in heaven and loves us to come together as the family of God - church! Why? We are better together. There is something for everyone; feel at home, be known and be needed.
UPDATE
We are re-starting gathered Church on Pentecost
Sunday ... so watch out for further details
​
Until then........
​
Join us every Sunday morning at 10.30am on

our online

platform at
​
OR
​
YouTube.com CLC Wolverhampton
​
​
We would encourage you to continue to look out for one another, especially the elderly and those who are at increased risk. Please pick up the phone, connect via social media, text etc. so that people still feel connected and cared for despite the social distancing and self-isolating that is in place. Please offer any support and encouragement you can to those around you. Give thought to how you can help others, practically, emotionally and spiritually during this difficult and challenging period. This is an opportunity for us, the Church, to reflect Christ to our communities - let's not fail in doing good.
​
Whilst many will feel anxiety and fear we want to encourage you that God is with us every step of the way.
​
Psalm 46:1-3
God is our refuge and strength, an ever-present help in trouble
Therefore we will not fear, though the earth give way and the mountains fall into the heart of the sea,
though its waters roar and foam and the mountains quake with their surging.
​
Please remain vigilant and follow the latest advice to prevent the spread of the virus and to stay safe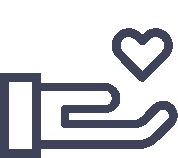 "Whoever is generous to the poor lends to the lord, and he will repay him for his deed."