CLC Wolverhampton
​
Gathered Church
every Sunday 10.30am
​
​
​
​
​
Walking with Jesus, together
All of us are on a journey through life, so why not make that journey together, because we are better together... better still why not walk with Jesus together?
At CLC we love God; we love being family together and we really enjoy Gathered Church, where we experience the presence of the God the Holy Spirit together in a unique way.
​
But we also love when we are Scattered Church; where we engage our local community where-ever we are during the week, with the good news that Jesus still transforms lives today.
​
God is our Father in heaven and loves us to come together as the family of God, so why not join us?
​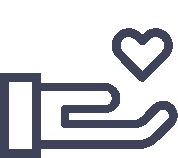 "What does the require of you? To act justly to love mercy and walk humbly with your God"